CREATOR OF VUE

RETURNS BACK IN PERSON
9 & 10 February
30 Vue and Vite Talks
12 Core Team
Watch Live
Vite

Panel

Discussion

Join us for the Vite Panel Discussion on day 1 of Vuejs Amsterdam. Get to meet an greet the Creator and Core Team Membersof Vite.js while they discuss its best user cases, future of and what makes Vite different from its direct competition.Listen to in-depth Vite Knowledge from Evan You and Core Team MembersPatak - Matias Capeletto, Anthony Fu, Christopher Quadflieg, Haoqun Jiang and Shun Yokoyama - Sapphi Red.
30 Talks

30 Professionals educating you on the latest inside of the Vue Eco-System

12 Vue Core Team

With Core Updates and Technical Deep Dives

Vite Panel

Amazing Vite Panel Discussion with the Creator of Vite and 4 Core Team members

Creator of Vue

Evan You, returning after 3 years in-person on Stage in Amsterdam

4 Nuxt Updates

Updates by Nuxt's Creator, Head of Framework and Senior Frontend Engineer

Authors and Creators

Authors and Creators of Vuetify, Nuxt, UnJS, Pinceau, Pinia, VueFire and more!
Speakers
Matias Capeletto

Vite Eco-System

Haoqun Jiang

Vue.js Core Team

Natalia Tepluhina

Huge Vue 2-3 Migration

Yaël Guilloux

Pinceau | Approaching CSS-in-TS with Vue

Eduardo San Martin Morote

Pinia

Adam Jahr

VueX to Pinia

Maria Lamardo

Accessibility specialist

Guillaume Chau

Vue.js Core team member

Maya Shavin

Vue3 Composition Api and XState

Building component system with Vue 3 composition api and XState

Aurélie Violette

VueJs Performance Optimization

A tour of different ways to optimize large app,with real live examples and test comparison

Filip Rakowski

Storefront UI

Customization-first, performance-oriented and elegant UI framework for eCommerce (and not only) based on Vue.js and Google Retail UX Playbook.

Evan You

Founder of Vue.js

Debbie O'Brien

Playwright e2e advocate

Daniel Kelly

From Vue CLI to Vite

Vite has revolutionized the Vue.js development experience with it's lightning fast server starts and HMR. It's the definite first pick for starting up any new project. But what about your existing projects that use Vue CLI? Vue CLI projects can be migrated to use Vite to capitalize on that awesome developer experience. Learn the steps to get it done!

Sebastien Chopin

Creator of Nuxt.js

Pooya Parsa

UnJS | Unified JavaScript Tools

Bjorn Lu

Svelte and Vite core team

Daniel Roe

Building Elk

Building Elk: Rapid Development with Nuxt 3 Case Study of Nuxt 3 in action, using Elk, which is (soon) an open-source Mastodon client

Anthony Fu

Nuxt powered Vue DX

Lucie Haberer

open-source ecosystem

Have you ever found yourself lost in your node modules feeling like a toddler on a university campus? Yes? Well, since you work with node modules, that means you're definitely using various NPM packages throughout your projects, but do you know what they are made of? Join Lucie during her talk to better understand how NPM packages work, how to make great packages, and what maintaining a package ecosystem looks like as she shares some of her experience publishing and maintaining packages both for her company and as an open-source contributor.

Tim Benniks

A Vue into Rock& Roll!

Rock & roll is alive and kicking and in this talk I will showcase that Vue is so versatile it can be used to do audio visualisations while rock guitar soars through the browser. The audience will have access to a vue application which allows them to vote for a song to be played live on stage. The screen shows all the votes and I play them as they come up. While playing music meta data is shown and an audio visualisation plays while I'm rocking on stage. The more votes a song gets, the higher it shows on the list and the more chance I'll play it. The whole experience is created using Vue and Uniform. Next to waking the audience up with some spicy rock& roll, I will explain how the software was build and why Vue is such an important technology for composable architectures with multiple channels.

Marc Backes

DevRel Lead

This talk is designed to show people what a virtual DOM is, and what it is used for. We'll see a bit the theory of it, then build a simplified version of the Vue 3 VDOM on stage from scratch - step by step! After the talk, people will have more familiarity with the black box that sometimes is "VDOM".

Sybren Willemot

Core member of Chakra UI Vue

The short answer is yes! The long answer is, attend this talk where I show you how to leverage Chakra UI Vue components and its theme API to build a custom and complete accessible design system for your brand. Using Chakra UI Vue can really speed up your process, enjoy the developer experience and keep your design team your best friend! And save on budget (some might find this interesting too).

Ramona Schwering

Software Developer

Ramona is a software engineer at shopware AG with roots in quality assurance. She owns both views of the product - that of a tester and a developer. Ramona primarily uses this to strengthen trust in test automation and support the testers and developers alike, becoming a Google Developer Expert in Web Technologies, Women Techmaker Ambassador, and Cypress ambassador.

Markus Oberlehner

Software Architect

Ramona Biscoveanu

‎Demo Solution Senior Specialist

Software developer at SAP. Experienced in working with JavaScript (SAP UI5 , React, Vue) and Machine learning enthusiast from France.

Jessica Sachs

Staff Egnineer

Jess is a Staff Engineer @ PathAI, leading the development of their Component Library "Anodyne". Previously she was at Cypress and led the creation of Cypress Component Testing.

Alexander Ibsen-Abela

Software Engineer

Danish Australian, Aussie-rules football lover and passionate technologist making experimentation simple on maersk.com. I enjoy discovering new ways and technologies to automate and simplify the world around us. Headshots attached for both – we may send you new headshots later as we're trying to get some new ones taken for the event.

Alex Kyriakidis

Co-Founder VueSchool

Founder of Vue School. Vue.js Team Member. Author of the first 2 books about Vue.js. Frozen coffee (Frappe) lover.

Mariam Reba Alexander

Software Engineer

Web technologies. Vue. Jest. Cypress. Web security. TDD. Automation. Software Engineer, Frontend community co-ordinator cum host and Cyber Security Champion member at Maersk. Passionate about frontend development, secure coding practices, testing, Devops, data analytics and automation. Occasionally writes blogs at https://dev.to/ms_74 and speaks at conferences. My goal is to make secure and quality solutions that benefits businesses and makes lives easier.

Alba Silvente Fuentes

Developer Relations Engineer
0

Speakers

0

Attendees

0

Countries
Vuejs

Amsterdam

€749 €899

Access to Vuejs Amsterdam on 9 & 10 Feb 2023
Creator of Vue Back in Person
30 Vue Talks
12 Vue & Vite Core Team
18 Updates & Releases
Creators and Maintainers
Breakfast, Lunch and Drinks
Daily Networking Hours
Afterparty

Buy Tickets

Evan

You Workshop

€599

Reactivity Deep Dive Workshop
Sat 11 Feb 2023
Amsterdam
In Person Workshop by Creator of Vue
Lunch & Drinks
Entrance to Vuejs Amsterdam 2023
Key Updates by Vue & Vite Core Team Members
Afterparty

Buy Tickets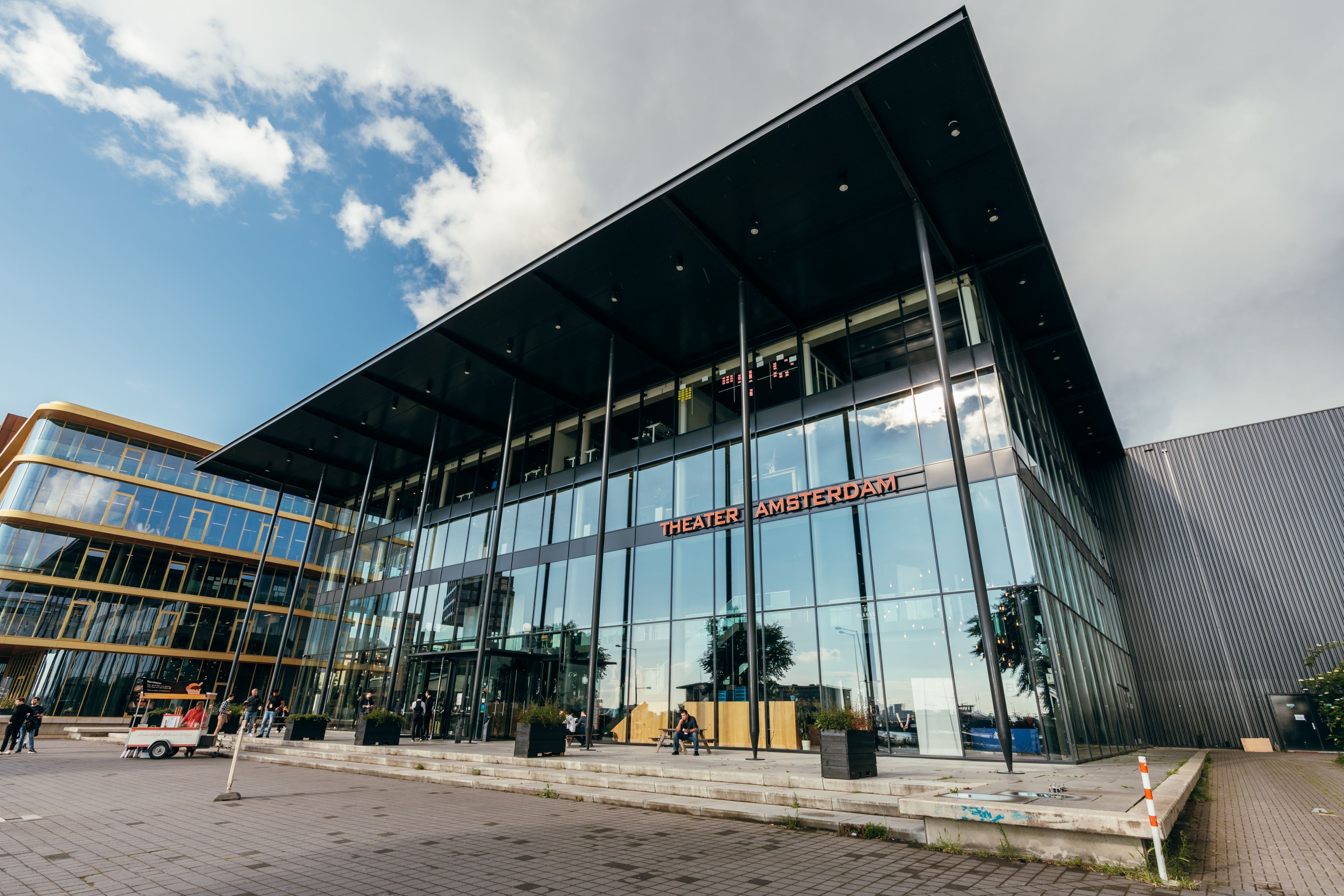 Theater

Amsterdam

Described by our global Javascript leaders as the "Most Impressive Venue I have ever seen". Vue Experts delivering high-level talks with coding examples on a large 500m2 Screen. Diverse, world-class and free lunchtime catering. Comfy Cinema seats allowing you to open up your laptop if you wish to code along.
Become

a Sponsor

Vuejs Amsterdam 2023 will take place from 9 and 10 February 2023 in-person at Theater Amsterdam.

Vuejs Amsterdam is the Most Special & Largest Vue Conference in the World with 1,100 People flying from over 50 Countries in the World from 437 companies. Vuejs Amsterdam is the Vue Community Event of the year.

Since Vuejs Amsterdam started in 2018 it has been a sold-out conference. A unique opportunity to promote your company, product, service via our channels that include Employer Branding, Hiring and Exposure.