35 Talks

30 Professionals educating you on the latest inside of the Vue Eco-System

12 Vue Core Team

Core Updates and Technical Deep Dives by the Creators of the Vue Framework

Vite Core Team

Core Framework Updates and Vite Panel Discussion Vite Core Team members

Creator of Vue

Bringing the Official Annual State of The Vuenion at this Vue Community Event of the Year

4 Nuxt Updates

Updates by Nuxt's Creator, Head of Framework and Senior Frontend Engineer

Authors and Creators

Authors and Creators of Vuetify, Nuxt, UnJS, Pinceau, Pinia, VueFire and more!
Sebastien Chopin

Creator of Nuxt.js

Build your next Vue.js application with confidence using NuxtJS. An open source framework making web development simple and powerful.

Jessica Sachs

Staff Egnineer

Jess is a Staff Engineer @ PathAI, leading the development of their Component Library "Anodyne". Previously she was at Cypress and led the creation of Cypress Component Testing.

Guillaume Chau

Vue.js Core team member

VueJS core team and Apollo GraphQL contributor. Maintaining official tools in the Vue ecosystem like the devtools, Vue-Apollo, Vue-CLI, Vue-UI, Meteor-Vue

Lucie Haberer

open-source ecosystem

Lucie Haberer is a Nuxt hacker and ambassador who's into crawling GitHub to find and learn new things. She's currently working from Northern France as a Developer Experience Engineer for Prismic. Lucie loves to fiddle with Node.js and serverless things. With those technologies, she makes things ranging from bots of all sorts to questionable CLIs. Occasionally, she writes technical pieces and promotes artists' work on her website: lucie.red

Pooya Parsa

UnJS | Unified JavaScript Tools

Building UnJS | Unified JavaScript Tools: Agnostic Excellence: JavaScript Libraries, Tools, and Utilities, Crafted to Elevate Your Coding Journey.

Daniel Roe

Building Elk

Leading the Nuxt Core Team and building: http://firstcommit.is • http://regexp.dev • http://fontaine.sh • Elk • unjsio • GoogleDevExpert • Microsoft MVP

Anthony Fu

Vite Core Team

OS Contributor, Creator of Vitest, Slidev, VueUse, UnoCSS, Elk, Type Challenges and others. Core team member of Vue, Nuxt and Vite.

Eduardo San Martin Morote

Vue Core Team and Creator of Pinia

Creator of Pinia and working on Vue-Router, Vuefire and Vue. Eduardo is a Consultant and Trainer from Spain living in France.

Filip Rakowski

Co-Founder Vue Storefront

Co-founder & Chief Developer Experience Officer of Vue Storefront and official Vue.js Community Partner. He is an active member of Vue.js Community, co-organizer of Wrocław Vue.js meetups and speaker on international Vue.js and Javascript conferences all around the world. He loves eCommerce, Vue, Nuxt and is always eager to find ways to optimize web performance.

Vanessa Otto

Head of Frontend @ Zavvy

Head of Frontend at Zavvy.io, working extensively with Vue 3. She has an M.Sc in Media Informatics with a focus on Human-Computer-Interaction. She co-hosts two popular podcasts, Working Draft and expect(Exception). Vanessa is an experienced public speaker and workshop facilitator, sharing her expertise and passion for technology with diverse audiences. She has contributed to multiple conferences, serving on program committees for notable events like JS Kongress.

Adam Jahr

Co-founder of VueMastery

Founder of VueMastery and Vue.js Community Partner. VueMastery is the ultimate learning resource for Vue developers and the biggest financial backer of the Vue framework.

Alex Kyriakidis

Co-Founder VueSchool

Founder of Vue School. Vue.js Team Member. Author of the first 2 books about Vue.js. Frozen coffee (Frappe) lover.

Ramona Schwering

Software Developer

Ramona is a software engineer at shopware AG with roots in quality assurance. She owns both views of the product - that of a tester and a developer. Ramona primarily uses this to strengthen trust in test automation and support the testers and developers alike, becoming a Google Developer Expert in Web Technologies, Women Techmaker Ambassador, and Cypress ambassador.
0

Speakers

0

Attendees

0

Countries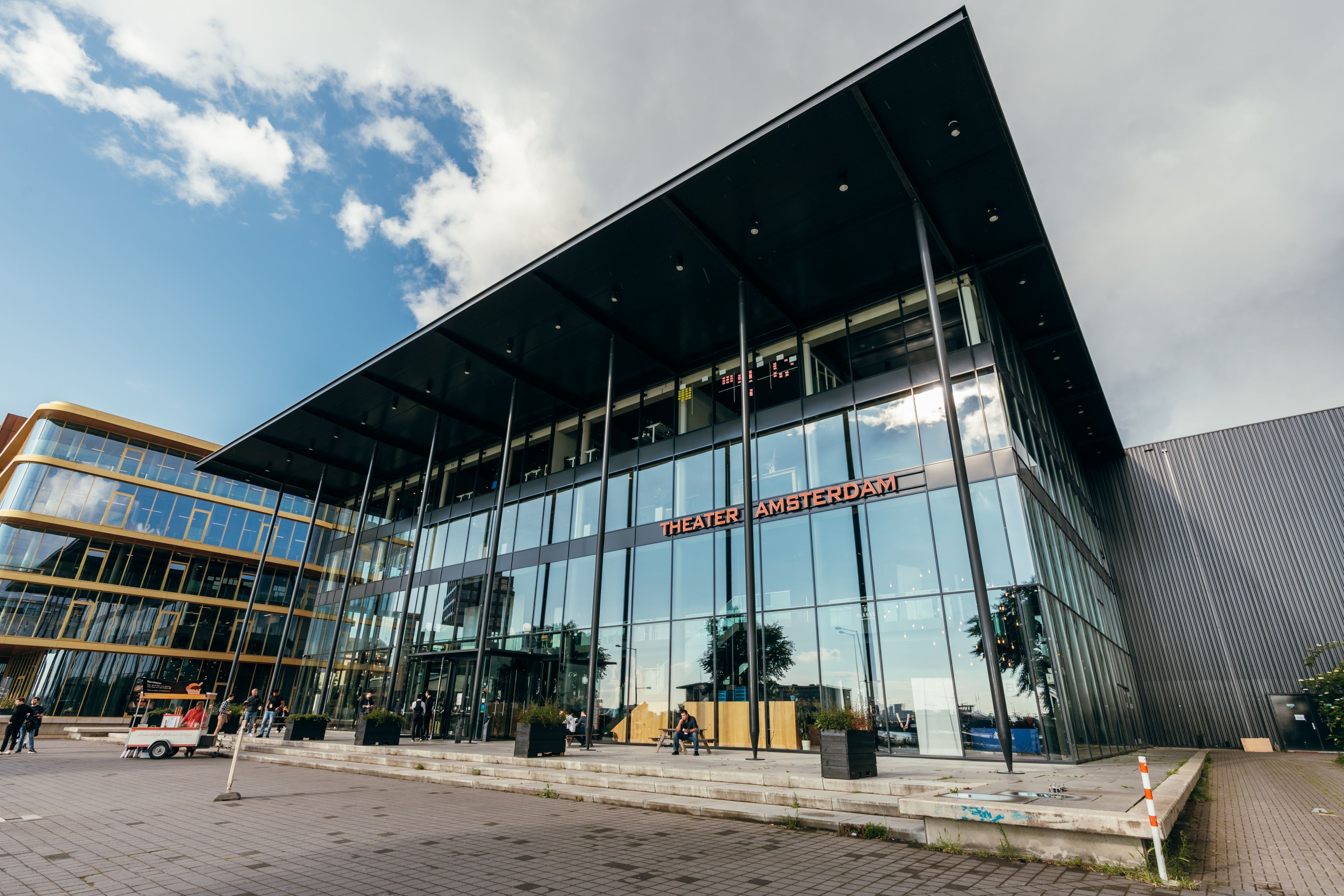 Theater

Amsterdam

Described by our global Javascript leaders as the "Most Impressive Venue I have ever seen". Vue Experts delivering high-level talks with coding examples on a large 500m2 Screen. Diverse, world-class and free lunchtime catering. Comfy Cinema seats allowing you to open up your laptop if you wish to code along.
Become

a Sponsor

Vuejs Amsterdam 2024 will take place in February 2024 in-person at Theater Amsterdam.

Vuejs Amsterdam is the Most Special & Largest Vue Conference in the World with 1,100 People flying from over 50 Countries in the World from 437 companies. Vuejs Amsterdam is the Vue Community Event of the year.

Since Vuejs Amsterdam started in 2018 it has been a sold-out conference. A unique opportunity to promote your company, product, service via our channels that include Employer Branding, Hiring and Exposure.