Sponsor World's

Largest Vue Conference

Advocate your brand at The Vue Community Event of the Year in Amsterdam
0

+

Attendees

0

+

Countries

0

Companies

0

Full days
Why Sponsor
Vuejs Amsterdam 2023 will take place on 9 and 10 February in-person at Theater Amsterdam.
We run the Largest Vue Conference in the World. Vuejs Amsterdam is part of a global tech brand with exposure to 50,000+ subscribers and a social media reach of over 1,000,000 Million.
A unique opportunity to promote your company, product, service via our channels that include Employer Branding, Hiring and Exposure.
Join our list with previous top-tier sponsors like Uber, Amazon, ING, Shopware, RangleIO, HBO Max, Progress Software.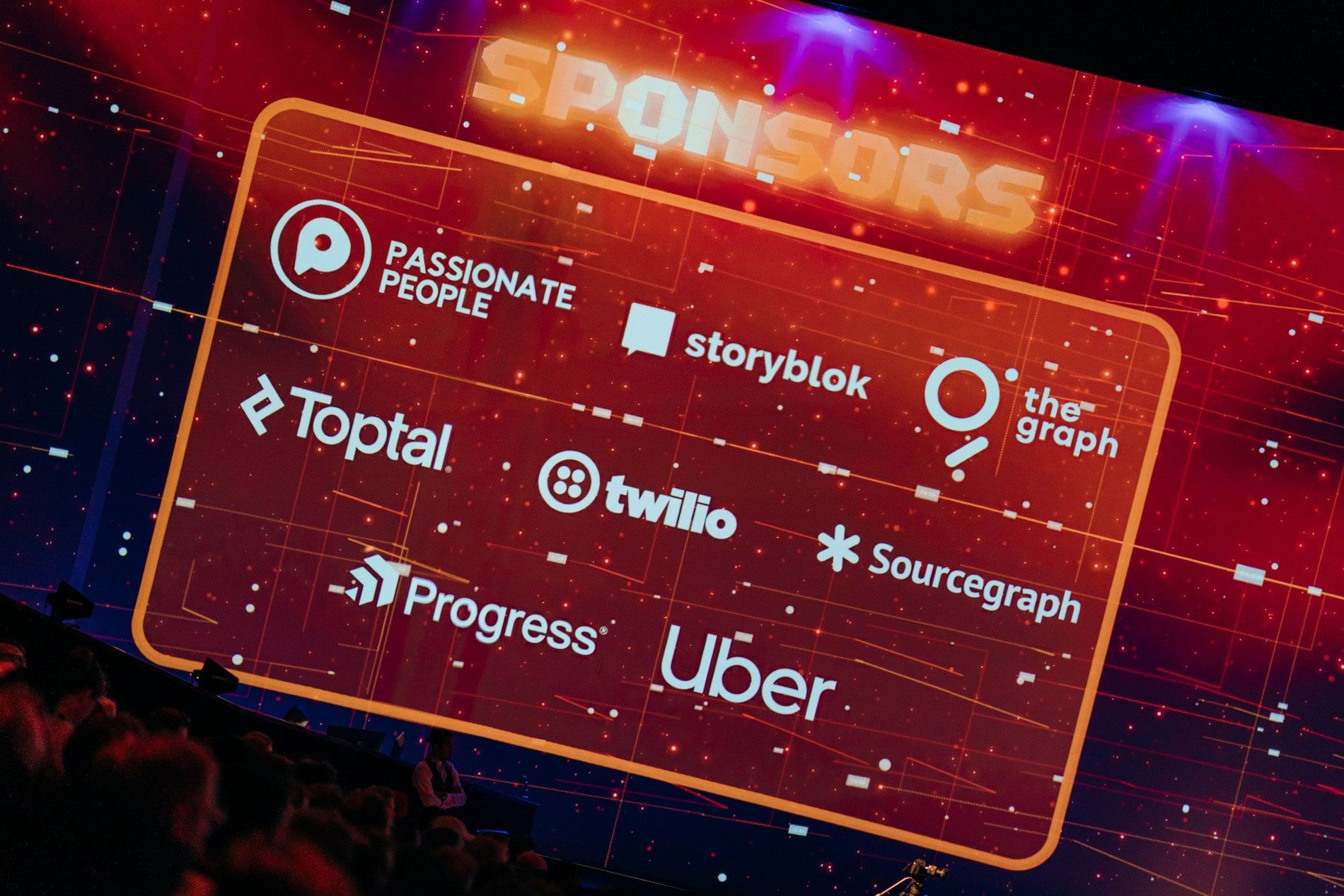 Available packages
Bronze Sponsor

Logo website
Newsletter item
1 Conference ticket

Request PDF

Silver Sponsor

Bronze Sponsor+
3 Conference tickets
Jobboard posting
Rollup banner in venue
Add your Merchandise to the Swag Bag

Request PDF

Gold Sponsor

Silver Sponsor+
5 Conference tickets
30 sec Video Commercial
Logo on Screen & Stream
Live Announcement on Stage

Request PDF
Other packages
Workshop slot

60-120 min Virtual Workshop
Advertised to all in-person & online attendees
Offer Free workshop to 10,000+ participants
Gain direct leads

Request PDF

Expo booth

Daily 1000 attendees at to your expo booth
In-person & Online Expo Booth

Request PDF

And more

F&B Sponsor
Recruitment Package
Lanyard & Badge Sponsor
Networking & Afterparty Sponsorships

Request PDF